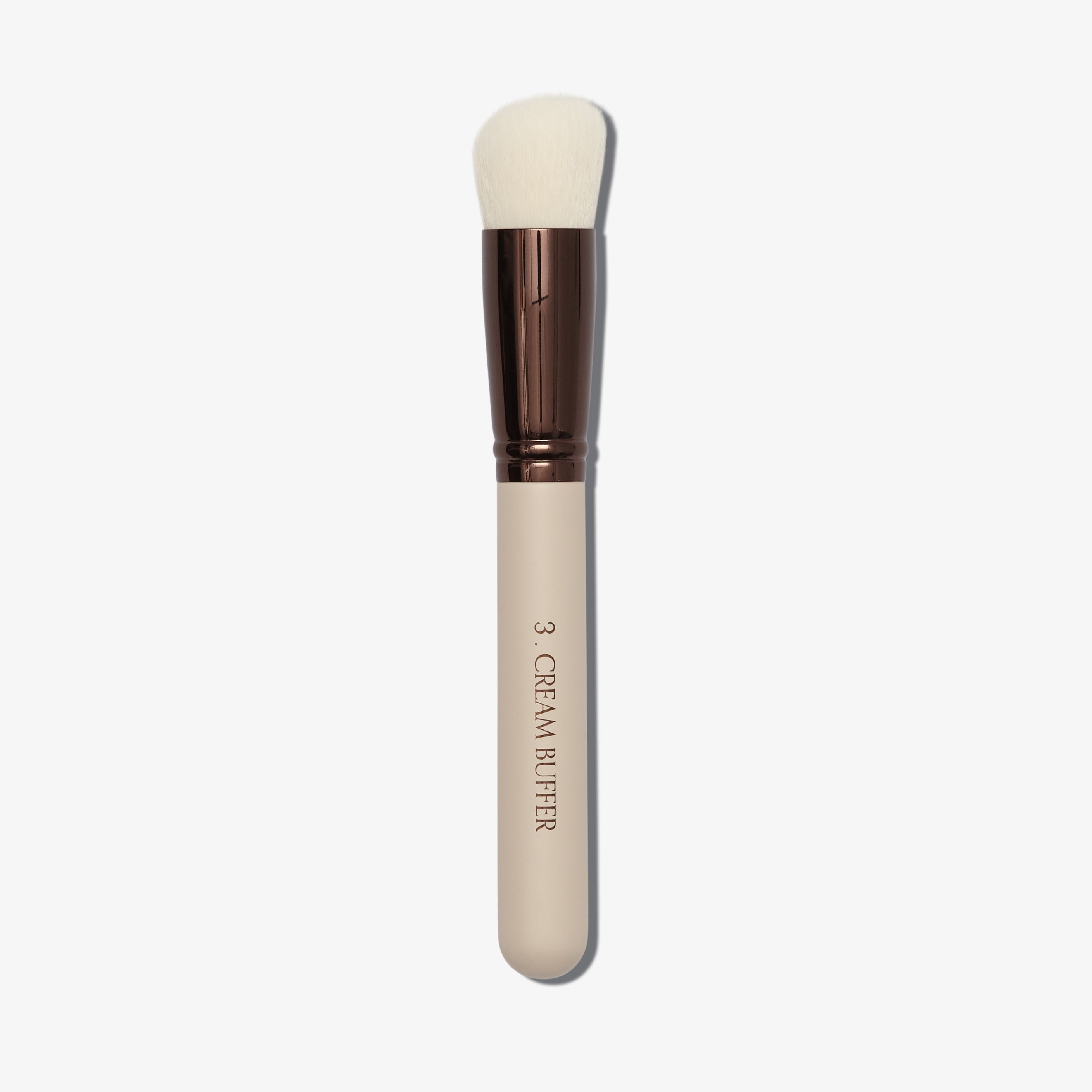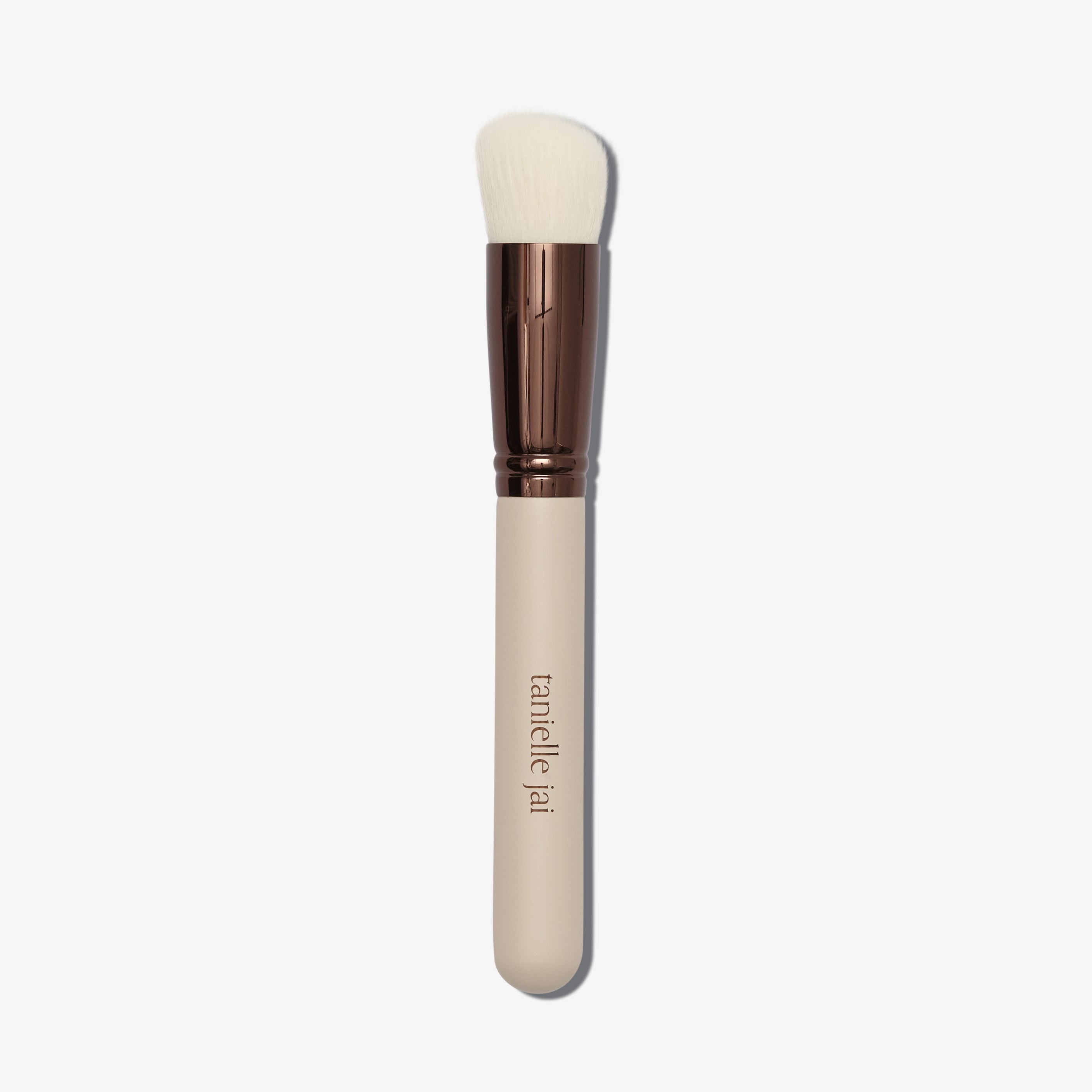 A 
softly angled dense yet fluffy blending brush for all your creamy cheek work. A wond
erful brush that can also apply foundation or buff in your concealer.


Pro tip: 

Cheek colours can stand out too much if you just stop your creams at the cheek, so use this brush to add dimension around the forehead, jawline and chin using your cream bronzers or sometimes a little cheeky blush moment on the nose for a sun kissed glow!
You want your grip to be soft yet firm, so a brush like this should be held just where the copper ferrule meets the wooden handle.
This brush comes with a brush guard to keep the brush in its shape, use your brush guard after use and after washing
Material: Premium Synthetic Hair, Coated Copper Ferrule, Painted Wooden Handle

Brush Care: Please refer to the 'Brush care' page for tips and instructions on regular cleaning processes.
Caution: DO NOT SOAK/SUBMERGE hairs and handles in heavy Alcohol or Water. Alcoholic Brush cleaner should only be used on the hairs sparingly. Heavy alcohol cleaners, if used in excess, can strip the paint off of the copper ferrule and wooden handles. To keep the integrity of the delicate brush hairs opt for a gentle deep cleaning product like the Tanielle Jai Brush Soap & Cleansing Pad. 
Share
Cream buffer brush
I use the cream buffer for bronzer - perfect size, and blends effortlessly. I bought two more I love them so much ! Obsessed.
Cream Buffer
So happy with my purchase! So soft and leaves your foundation looking airbrushed and flawless! I've tried so many other brands but this brush is second to none!
Cream Buffer Brush
Absolutely adore this brush. Created with purpose so that it buffs into the face exactly where it's meant to. Feels great in the hand and cleans easily. I have purchased multiples of this brush more than once and will purchase again. I love everything about this brand!
11/10
This brush can do it all. I use it for skin prep, foundation, cream bronzer and blush and to blend out my concealer. So incredibly soft. Airbrushed vibes every time.
So soft and easy to control
You can tell this brush was designed by a MUA because it's such a multi-use tool. I've used it to apply bronzer, blush, foundation and concealer and the finish is always seamless. I especially love the handle - I feel like it affords precision and control while still feeling sturdy. I have to also praise the customer service from Tanielle who was so personable, kind and generous when dealing with my query.